It's a whole new world-for you to conquer!
In 1 Samuel 14 there is this incredible story of Jonathan and his armour bearer that took on the Philistines on their own! Thousands of soldiers had fled Saul in the face of the Philistine army that was as so big (as grains of sand of the sea) that rose up against the Israelites. Jonathan was the person who created a tipping point that caused the Philistine to run and a great victory to be won that day! He and his armour bearer listened to God and began the impossible rout of the Philistines.
Candice Simmons (co translator of Passion translation) had this to say:
"We have the power to postpone our destiny or to step into it. Like the children of Israel wandering in the wilderness, the decisions we make today will affect whether we take an eleven-day journey (Deuteronomy 1:2) or whether we wander in the wilderness for forty years because we fail to implement the Word in our lives. You get to make that decision."
Basically what happened was that the people of Israel chose to believe what 10 of the 12 spies told them and that the Promised Land could not be taken (despite God promising it to them) It incurred Gods wrath and none of that generation beside the 2 spies entered the promised land.
(Candice had this revelation ,outlined below, while at a Bethel creative conference recently-this revelation resonates with me and I am sharing this with you now in bullet formJ.Its all about entering a whole new world)
You're moving into the supernatural and out of the natural.
This is number one. When you face a difficulty, where do you go for help? Where do you turn? Do you seek God solutions, or do you seek your own natural solutions first?   "As God is exalted to the right place in our lives, a thousand problems are solved all at once." – A.W. Tozer
2nd Cor. 4:18 "So we fix our eyes not on what is seen, but on what is unseen, since what is seen is temporary, but what is unseen is eternal."
You're moving into joy
We're free and we're blessed –our circumstances must no longer rule us. Happiness is caused by our circumstances being good but Joy is something we 'put on' and walk in.
"Let this hope burst forth within you, releasing a continual joy. Don't give up in a time of trouble, but commune with God at all times." Ro. 12:12
You're moving into sacrificial love for others and out of self-centered-ville.
Time to move from me, my, mine to us & ours.  You're moving out of your small world to a great big glorious kingdom world. Time to increase your tent pegs!
Ro. 12:13 "Take a constant interest in the needs of God's beloved people and respond by helping them."
Helping others is one of the best ways to come out of yourself and to move kingdom purposes forward in your own life. Begin thinking of ways to bless others.
Listen to people's hearts as they communicate with you. Get off your chair and ';walk the floor'' and talk to someone else !
Put your cell phone aside when talking to someone-completely out of the way so that you convey the message that I see you(there is no one else but you and me-now talk)
In this new world there is no lack
 "Yes, God is more than ready to overwhelm you with every form of grace, so that you will have more than enough of everything—every moment and in every way. He will make you overflow with abundance in every good thing you do." 2nd Cor. 9:8
Our God is a faithful extravagant giver of good gifts. He's not just a God who adds, but He's a multiplier!
Moving into the land of wonder and discovery, no longer boring and old
God doesn't say, "Behold I do an old thing." "I make everything old!" "Sing to me an old song." God is the God of the new, the God of creativity.
Isaiah 49:13 "Stop dwelling on the past. Don't even remember these former things. I am doing something brand new, something unheard of. Even now it sprouts and grows and matures. Don't you perceive it? I will make a way in the wilderness and open up flowing streams in the desert."
Since coming to Access 41 I have allowed God to break my mould and my mind-set. He is still doing that-sometimes its gentle, sometimes seemingly harsh BUT always for the better!
Moving into the simplistic and out of complicated.
Oh, how He loves you and wants to show you! That's what the Father asks of us, that we trust Him. Even when we don't understand, even when we can't immediately see what He's doing. Yes, even when it doesn't make sense sometimes, He wants us to trust His character.. It's time to move into the simplicity of the gospel, 
Moving into the land of awe and wonder and creativity
  We are entering a whole new world of wonder; from mediocrity to amazing discoveries. Go beyond where you think your limitations are. We are in that time! A time of creativity!
Eph 3:20 Now to him who is able to do immeasurably more than all we ask or imagine, according to his power that is at work within us 
Romans 12:2 "Stop imitating the ideals and opinions of the culture around you but be inwardly transformed by the Holy Spirit though a total reformation of how you think. This will empower you to discern God's will as you live a beautiful life, satisfying and perfect in His eyes."
 "A Whole New World!" Read the words with me. I think they're prophetic for the season that we're in.
A dazzling place I never knew, But when I'm way up here ,It's crystal clear, That now I'm in a whole new world ,With you.,A whole new world (Don't you dare close your eyes),A hundred thousand things to see (Hold your breath, it Gets better)… Let me share this whole new world with you. …" Words from the Song from Aladdin
SO ….How do we get to this new world??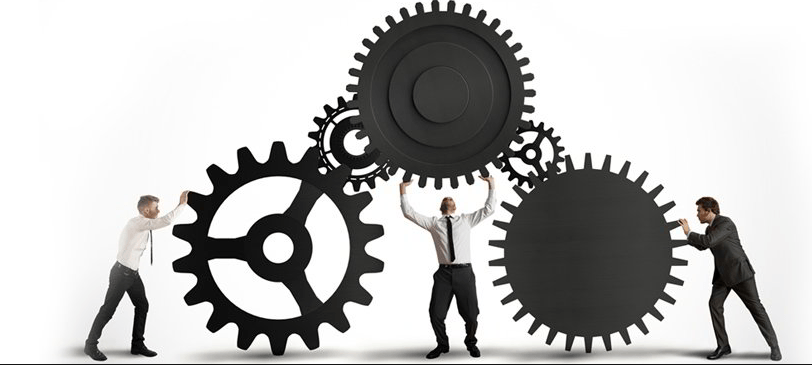 Fly wheel in operation
Fly wheels and tipping points
Jim Collins The Flywheel effect
is a concept developed in the book Good to Great. No matter how dramatic the end result, good-to-great transformations never happen in one fell swoop. In building a great company or social sector enterprise, there is no single defining action, no grand program, no one killer innovation, no solitary lucky break, no miracle moment. Rather, the process resembles relentlessly pushing a giant, heavy flywheel, turn upon turn, building momentum until a point of breakthrough, and beyond. (it's about overcoming inertia)
Imagine pushing a gigantic flywheel, you push and you push because its so heavy Then, at some point—breakthrough! The momentum of the thing kicks in in your favour, hurling the flywheel forward, turn after turn … whoosh! … its own heavy weight working for you. You're pushing no harder than during the first rotation, but the flywheel goes faster and faster. Each turn of the flywheel builds upon work done earlier, compounding your investment of effort. A thousand times faster, then ten thousand, then a hundred thousand. The huge heavy disk flies forward, with almost unstoppable momentum.
Now suppose someone came along and asked, "What was the one big push that caused this thing to go so fast?" You wouldn't be able to answer; it's just a nonsensical question. Was it the first push? The second? The fifth? The hundredth? No! It was all of them added together in an overall accumulation of effort applied in a consistent direction. Some pushes may have been bigger than others, but any single heave—no matter how large—reflects a small fraction of the entire cumulative effect upon the flywheel. …
From the outside, the momentum of the flywheel reveals an almost revolutionary breakthrough. But from the inside, they feel completely different. People from outside of ACCESS walk in here and see all this beautiful stuff, prophetic words flowing, abundance on our tables etc but they don't see the years of pushing ,no breakthrough, feeling our way, standing still to catch our breath ,mistakes we made (course corrections J )
What can stop the flywheel in our lives as we pursue this new whole of our hopes and dreams?
Fear is about an emotion that immobilises you , causing you to avoid doing or not doing what you are meant to be doing (what you are designed for)
Fear INTIMIDATES or OPPRESSES It will kills your dream and oppresses any hope in your heart to pursue your vision.
Jesus was in the Garden when He was pushing His flywheel -The most anointed prayer warrior on earth got ignored 3 times and breakthrough came and He could walk to the cross and the rest was history! He had to push through until He reached that critical point where the TIPPING POINT was reached.
Tipping points –THAT person who comes along at the critical time and pushes something over into a never before seen new world or situation. The world changed'because of what they did –they tipped the scales!
The death of Christ, Christianity is born
Rosa Parks in the bus –civil rights
Nelson Mandela-peaceful change not war
Tank Man at Tiananmen square in 1989 The man stood in the middle of the wide avenue, directly in the path of a column of approaching Type 59 Chinese tanks and held the entire column to a halt.
Roger Bannister 4 minute mile barrier (you had to be mentally not right-so said a medical article a year before this event)
Dr Martin Luther :Had an impossible dream
One person can change something –even if its a little thing.
What happens in a crowd?
In the book Tipping point there is Chapter called the Law of the Few When people are in a group, in other words, responsibility for acting is diffused. They assume that someone else will make the call, or they assume that because no one else is acting, the apparent problem —the seizure-like sounds from the other room, the smoke from the door — isn't really a problem. In the case of Kitty Genovese, the lesson is not that no one called despite the fact that thirty-eight people heard her scream; it's that no one called because thirty-eight people heard her scream. Ironically, had she been attacked on a lonely street with just one witness, she might have lived!
The ability to see and hear and the courage to act on what they see unfolding before them make these people special, WORLD changers!
We are all world changers because our God is calling us to be that.
If you are seeing problems, mountains that are not being climbed by any of the leaders around you then YOU need to act.This could be the very thing that God has put in you to be the tipping point that our society needs.
"Courage is fear that has said its prayers ".Kris Vallotton
When a father holds his kids hand and takes him for a walk he does not say memorise the map. He just says hold my hand and don't let go!
Who is the biggest world changer-your Dad!!
Revelation 12:11   They triumphed over him by the blood of the Lamb and by the word of their testimony; they did not love their lives so much as to shrink from death.
There is a new world coming. Yes I know it took something to get you all here –the battles you fought in your heart to make the right decisions that brought you to this point in life .Don't get too comfortable-get excited rather!!
Joel 3: 9 Proclaim this among the nations: Prepare for war! Rouse the warriors! Let all the fighting men draw near and attack …Joel 17,18  :
  "Then you will know that I, the Lord your God, dwell in Zion, my holy hill. Jerusalem will be holy; never again will foreigners invade her."In that day the mountains will drip new wine,
    and the hills will flow with milk; all the ravines of Judah will run with water. A fountain will flow out of the Lord's house and will water the valley of acacias.[d]
A new world is before us-you can be the tipping point? Can you be like Jonathan who moved up this impossible hill to take on the Philistines and so set in motion an seemingly impossible victory. He pushed the flywheel until it started to move
K. Chesterton on courage:
Courage is almost a contradiction in terms. It means a strong desire to live taking the form of a readiness to die. "He that will lose his life, the same shall save it,"
Would you, like Martin Luther, give your life for a dream? What would you pay for your dream to change this world?
"I have a dream that one day every valley shall be exalted, every hill and mountain shall be made low, the rough places shall be made plain and the crooked places shall be made straight and the glory of the Lord will be revealed and all flesh shall see it together. This is our hope. This is the faith that I go back to the South with. With this faith we will be able to hew out of the mountain of despair a stone of hope. With this faith we will be able to transform the jangling discords of our nation into a beautiful symphony of brotherhood. With this faith we will be able to work together, to pray together…" –I Have A Dream, Aug, 1963.   
Written by Graham Lindsay